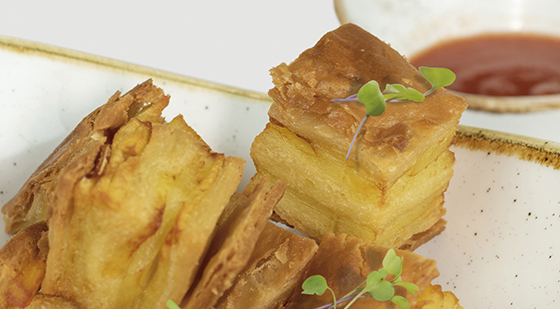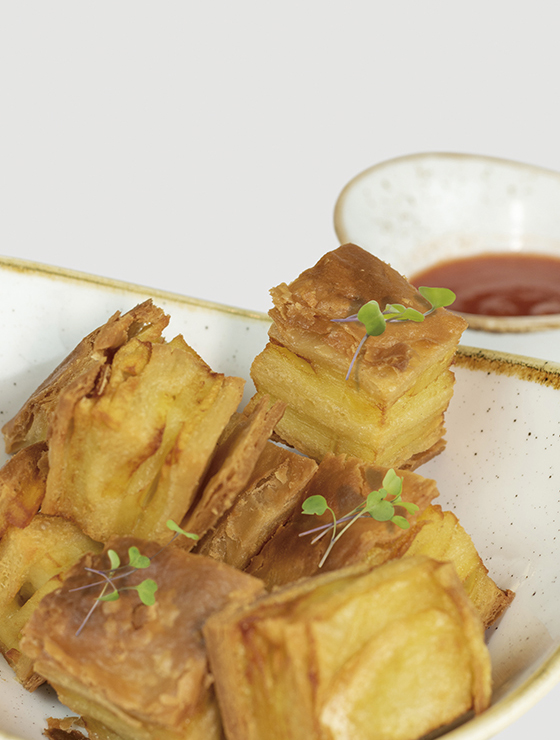 | | | |
| --- | --- | --- |
| | Vegan wild mushrooms and toasted hazelnut croquettes with paprika (unit price) | 2,20 |
| | Vegan artichoke, pistachio and vegetable ham croquettes (unit price) | 2,20 |
| | Gorgonzola cheese, nuts and fig croquettes with lime zest (unit price) | 2,20 |
| | Crispy puff pastry potatoes with homemade brava sauce | 8,00 |
| | Guacamole with fried vegetable chips | 8,00 |
| | Duo of dips. Muhammara (Syrian pate) and lentil, mushroom and dried fruit 'faux gras', served with papadum, Arabic and Lebanese bread | 8,50 |
| | Duo of crispy rolls with carrot, leek and goat cheese served with peanut sauce | 9,00 |
| | Vegan Spanish potato salad. Potato, carrot, olives, peas and vegetable tuna with mayonnaise served with sesame grissini | 10,40 |
| | Vegan cheeseboard with fresh fruit, nuts, jam, tomato oil and bread | 15,00 |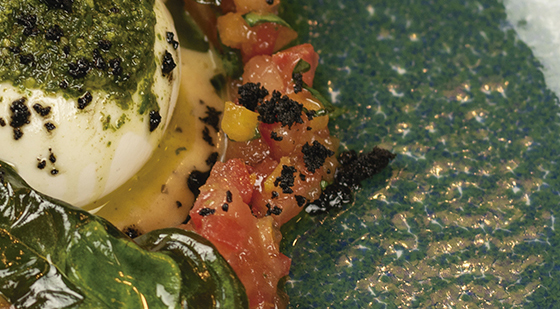 | | | |
| --- | --- | --- |
| | Fresh cheese and camembert cheesecake with leek, zucchini and a salty crackers base served with romesco sauce | 8,80 |
| | Crispy marinated seitan salad with mezclum leaves, Red Dragon orange, crunchy corn, toasted peanuts, mustard vinaigrette and sprouts served with avocado ice cream | 11,50 |
| | Vegetable tuna and salmon ceviche with citrus fruits, mango, Valencian tomato, avocado, purple onion, cucumber, chili pepper, coriander and tiger's milk | 11,50 |
| | Burrito. Wheat tortilla stuffed with shiitake, Heura marinated in Japanese barbecue sauce, red onion, avocado, dried tomato, crispy whole wheat and rice and a ginger, soy and sesame vinaigrette dressing served with jalapeño mayonnaise | 11,50 |
| | Pistachio, avocado and strawberry salad with mezclum leaves, grated smoked cheese and sprouts | 12,50 |
| | Low temperature organic egg with sautéed asparagus and mushrooms, purple potato and goat cheese parmentier served with pumpkin jam with nutmeg and plantain chip | 12,50 |
| | Seasonal salad of buffalo burrata, organic tomatoes, sautéed seasonal fruit, pumpkin seeds and walnuts in honey with basil vinaigrette served with cilantro and garlic pita bread | 14,90 |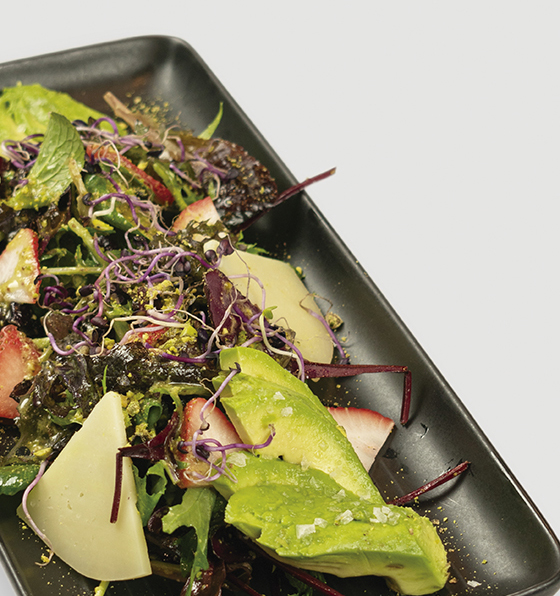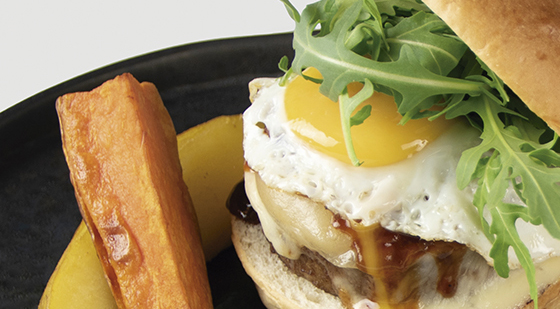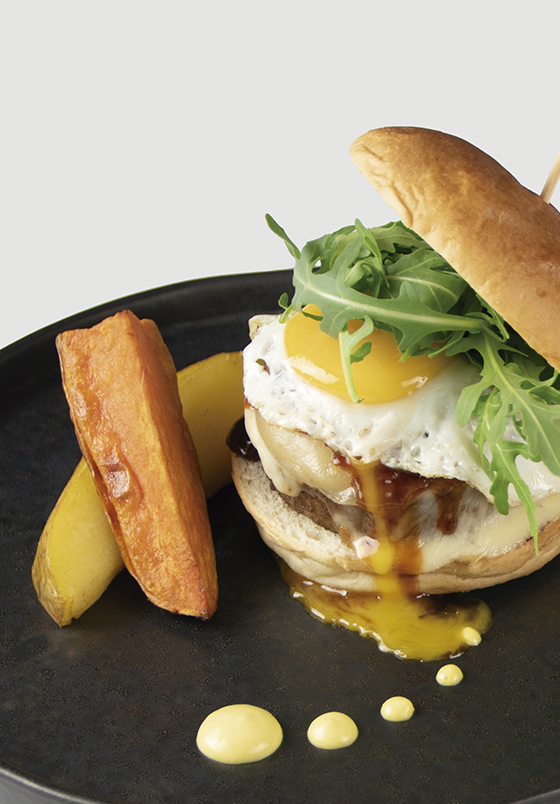 | | | |
| --- | --- | --- |
| | Pear and pecorino fiocchi with red pesto and shiitake mushrooms confit in tomato oil | 13,20 |
| | Fresh vegan pasta stuffed with truffles and our mushroom demi glace | 13,20 |
| | Helsinki burger. 'Long chicken' style fillet breaded with garlic and parsley, tomato, red onion, melted provolone cheese, mezclun old mustard and honey aioli served with turmeric bread, potato and sweet potato | 14,20 |
| | Thai pasta. Udon pasta with spicy Thai sauce and wok vegetables    Pasta Thai. Udon noodles with caramelized touch and wok vegetables with sweet and sour Thai sauce | 14,40 |
| | Quesadillas stuffed with seitan, cheddar and seasonal vegetables into Lebanese bread served with chipotle mayonnaise | 14,50 |
| | Aubergine moussaka romesco sauce, chestnut bechamel, quorn bolognese and vegan cured cheese flakes | 14,50 |
| | Sushi poke. Sushi rice with avocado, mango, edamame sautéed with sesame oil, carrot macerated in orange, vegetable prawns and fish fritters, soft chilli sauce and Ponzu sauce | 14,80 |
| | Vegan Love Burger. Quarter pounder style fillet with barbecue sauce, onion ring, cheese, caramelized onion, mezclun and chimichurri soy mayonnaise served with bread with black sesame seeds with potatoes and sweet potatoes. (Non vegan option with egg) | 15,90 |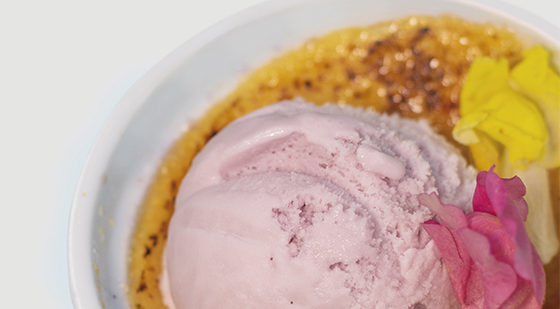 | | | |
| --- | --- | --- |
| | Chocolate coulant with mascarpone and hazelnut ice cream | 6,50 |
| | Passion fruit custard with apple in textures, passion fruit ice cream, freeze dried strawberry and hibiscus flower | 6,60 |
| | Cooled cookie cream with chocolate ice cream | 6,60 |
| | Chestnut and cocoa tart mousse with pistachio ice cream | 6,90 |
| | Cheesecake with Matcha green tea, chocolate cookies and red berries sauce | 7,10 |
| | Carrot cake with coconut cream and orange cream | 7,20 |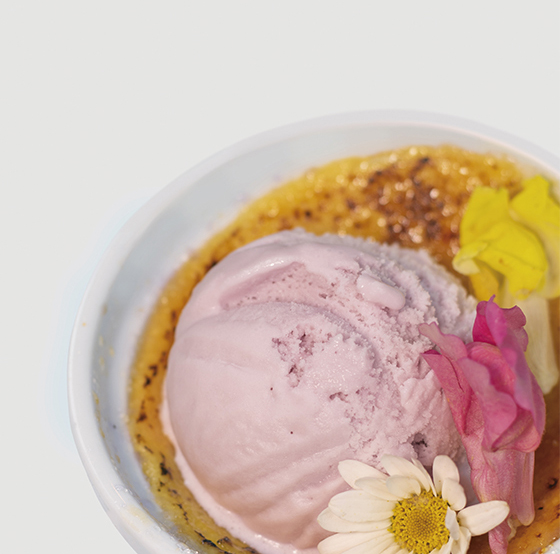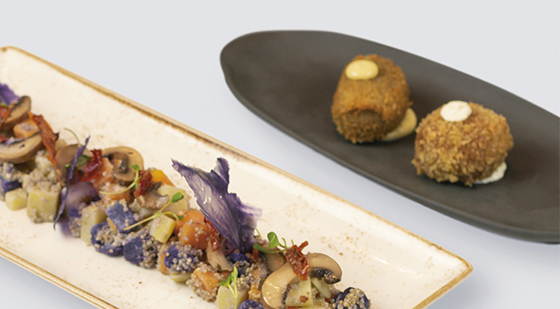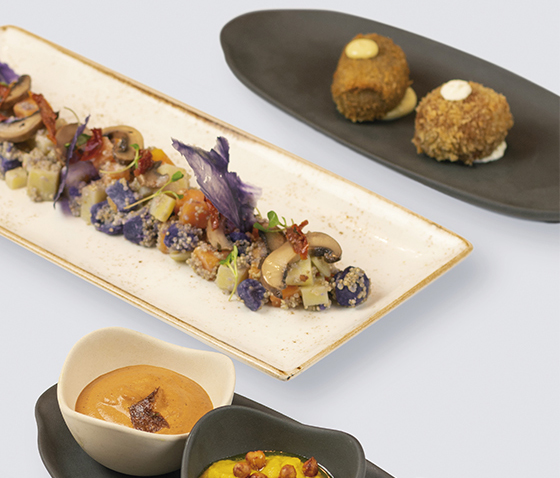 Starters board (per person): guacamole with fried sweet potato nachos, croquette to choose and crispy puff pastry potatoes with homemade brava sauce
 
         
 
Main courses to choose (per person)*
 
         
 
Cheff special tasting dessers
 
         
 
Per person (drink not included)
 
25,00
         
 
* Supplement for Vegan love burger
 
3,00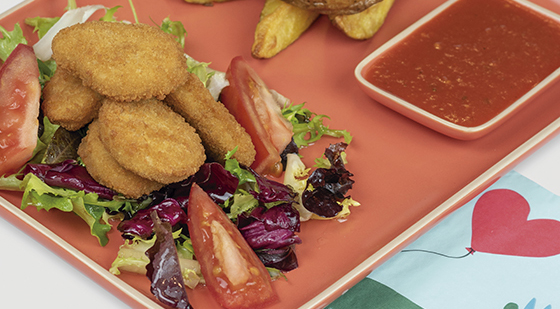 Main course to choose:
Pasta with tomato sauce and grated cheese
Quorn nuggets with fries and salad served with ketchup
Vegan burger* with fries and salad served with ketchup
Dessert to choose:
Cooled cookie
Ice cream with toppings
Per child (drink not included)

10,40
* Supplement for vegan burger
0,60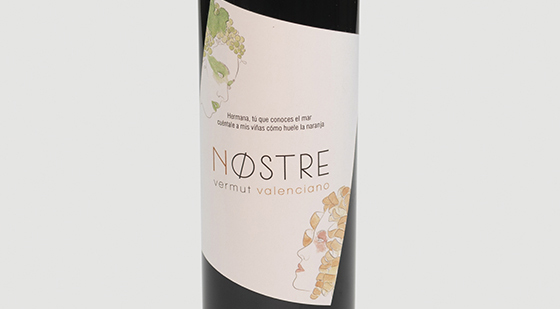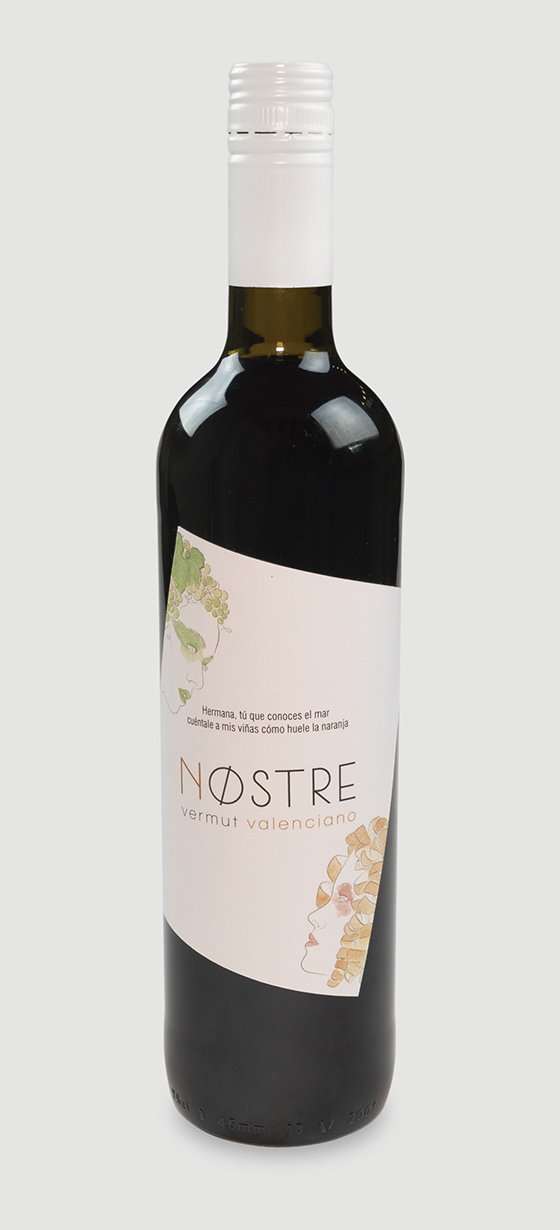 | | | |
| --- | --- | --- |
| | Water 50cl | 2,20 |
| | Sparkling water 50cl | 3,10 |
| | Soft drinks | 2,50 |
| | Orange natural juice | 3,80 |
| | Lemonade | 2,00 |
| | Lemonade jar | 6,50 |
| | La prohibida cider | 2,30 |
| | Tinto de verano | 4,00 |
| | NØSTRE (our craft vermouth) | 4,20 |
| | Sangria jar (for 2 people) | 8,50 |
| | Sangria jar (for 4 people) | 16,50 |
| | Agua de Valencia with natural juice (for 2 people) | 11,00 |
| | Agua de Valencia with natural juice (for 4 people) | 21,00 |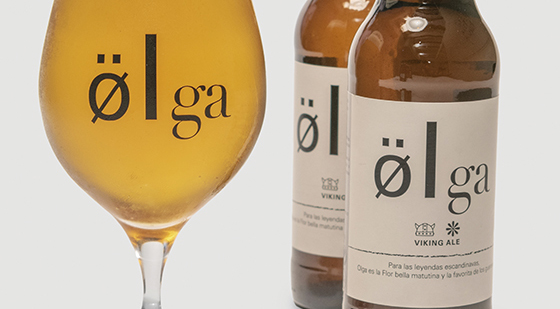 | | | |
| --- | --- | --- |
| | Draft beer (200ml) | 1,80 |
| | Draft beer (330ml) | 2,60 |
| | Draft beer (475ml) | 3,85 |
| | Alhambra 1925 | 4,00 |
| | Mahou sin | 2,60 |
| | Mahou 0'0 toasted | 2,80 |
| | Mahou gluten free | 3,50 |
| | Ølga (our Viking Ale) 5,5% | 4,00 |
| | Sanwald Hefe Weizen (German wheat beer style) | 4,90 |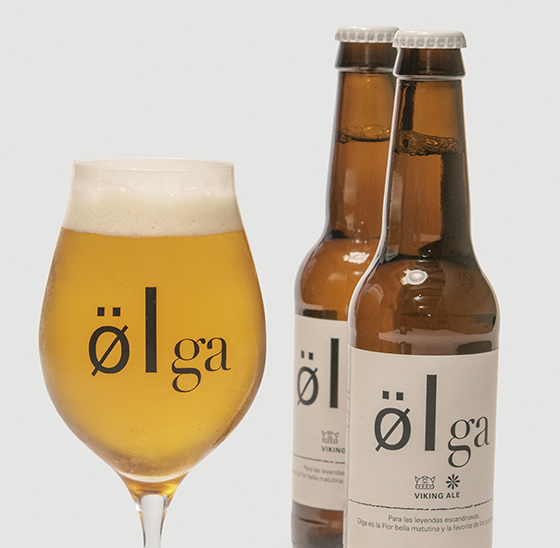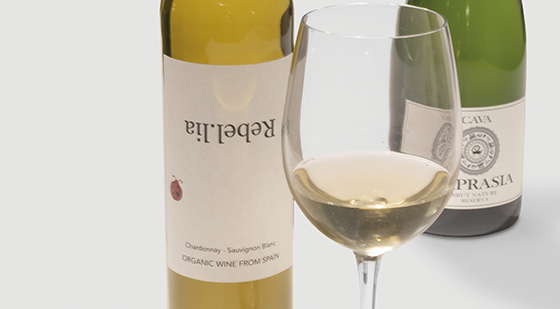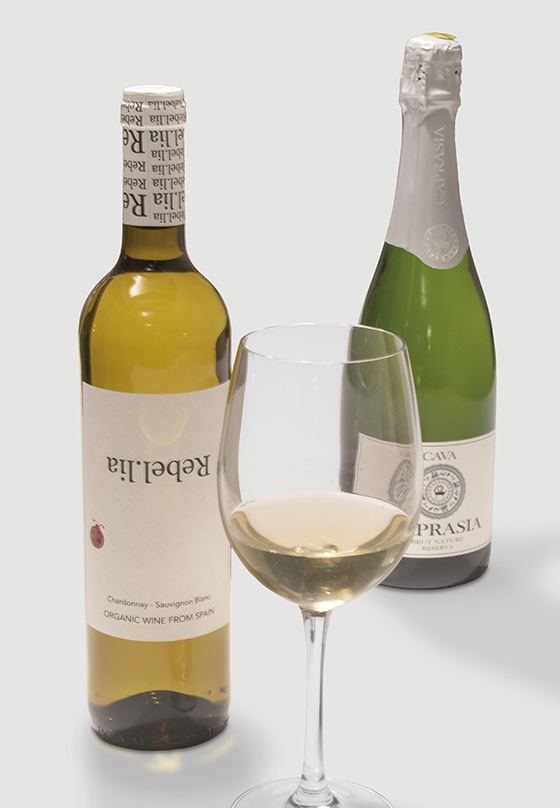 Finca Fabián (verdejo)
Vino de la Tierra de Castilla. Dominio de Punctum
15,00
3,50
 



Rebel·lia (chardonnay y sauvignon blanc)
DO Utiel Requena. Bodega Vegalfaro
17,00
4,00
 
Atance Blanco Cuvée Nº 1 (meseguera y malvasia)
DO Valencia. Bodega Risky grapes
18,50
 
Caprasia (macabeo y chardonnay)
DO Utiel-Requena. Bodegas Vegalfaro
19,00
 


Las blancas (malvasía, macabeo, marisancho, meseguera y moscatel)
DO Valencia. Bodega Bruno Murciano
22,90
 
Terras do Sur (albariño)
DO Rías Baixas. Bodega Terras do Sur
24,00
         
Blanco Nieva Pie Franco (verdejo)
DO Rueda. Bodega Frontonio
25,00
 



Pago de los Balagueses (chardonnay)
Vino de Pago. Bodega Vegalfaro
28,00
 
 



Rebel·lia (garnacha tintorera y tempranillo)
D.O. Utiel Requena. Bodega Vegalfaro
17,00
4,00
 


Caprasia (bobal)
D.O. Utiel Requena. Bodega Vegalfaro
18,50
4,20
 
Parotet vermell (garnacha tintorera y mandó)
D.O. València. Bodega Celler del Roure
20,00
 
L'Inconscient (cabernet sauvignon y cariñena)
D.O. Priorat. Bodega Les cousins
22,00
    


Luis Cañas reserva (tempranillo)
DO Rioja. Bodega Luis Cañas
24,00
 
Pago de los Balagueses (garnacha y merlot)
D.O. Vino de Pago. Bodega Vegalfaro
27,00
 
Pago de los Balagueses (syrah)
D.O.Vino de Pago. Bodega Vegalfaro
29,00
 
Cair Selección la Aguilera (tinta fina)
DO Ribera del Duero. Bodega Dominio de Cair.
33,00
    
 


Caprasia (bobal y merlot)
D.O. Utiel Requena. Bodega Vegalfaro
19,50
4,50
 
 
Caprasia brut nature (macabeo y chardonnay)
Bodega Vegalfaro
25,00
5,50
 
Sumarroca brut reserva rosé (pinot noir)
Bodegues Sumarroca
25,00
5,50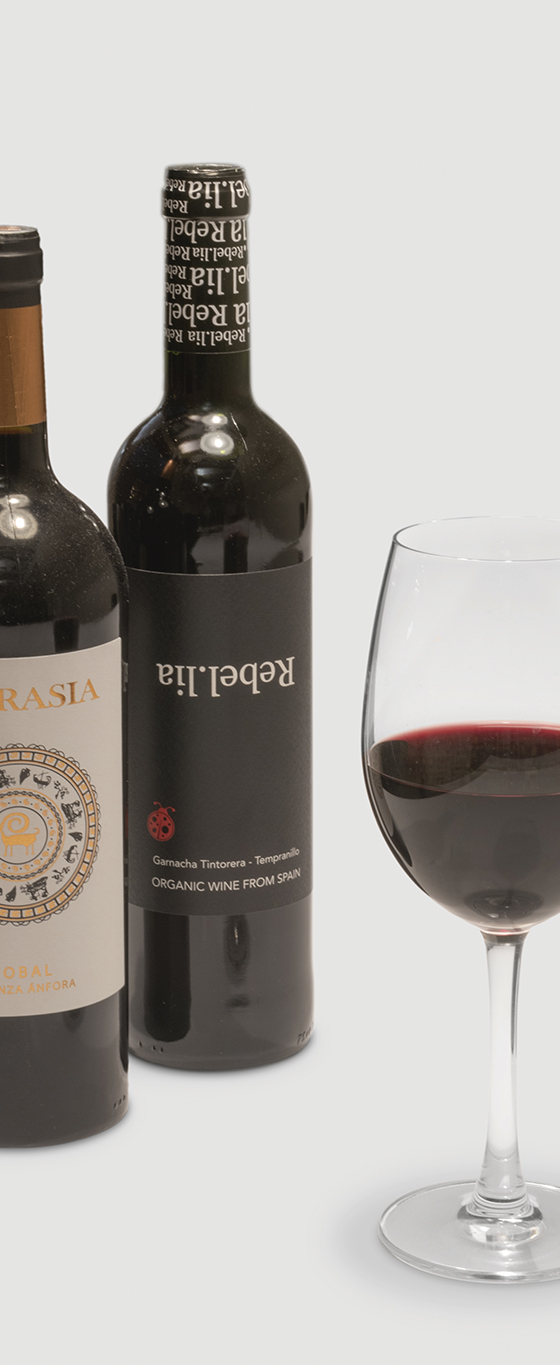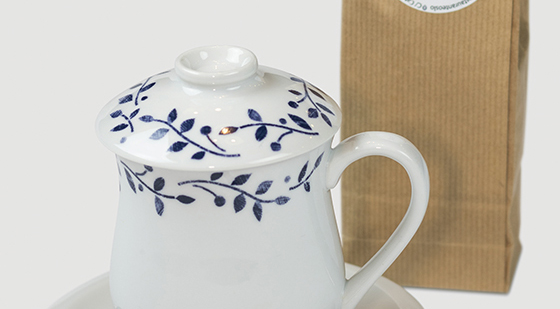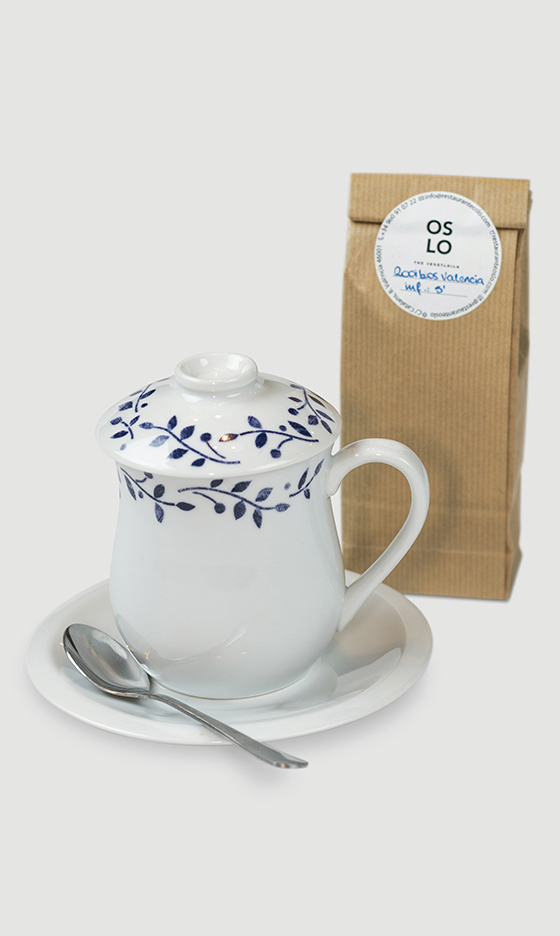 | | | |
| --- | --- | --- |
| | Pennyroyal, chamomile, lime blossom and thyme tea | 1,50 |
| | Ceylan black tea | 2,50 |
| | Chai tea. Cinnamon, ginger, cardamom, pepper and clove tea | 2,50 |
| | Pu-erh red tea (Yunnan) | 2,50 |
| | Geisha smile white tea. Shou Mei white tea, apple, lemon grass, orange zest and orange blossom | 2,50 |
| | Sencha green tea | 2,50 |
| | Sencha green tea, ginger, lemon and lemon grass | 2,50 |
| | Rooibos Great Temptation. Rooibos, pineapple, roses, strawberries, mango, petals chrysanthemums, blueberries and mallow | 2,50 |
| | Rooibos València. Green rooibos, vanilla, thistle flowers, pineapple and elder flowers | 2,50 |
| | Bon apetit. Mint, chamomile, anise, fennel seeds, cumin, mallow flowers and calendula petals | 2,50 |
| | Good Night. Chamomile fowers, Melissa, black currant leaves, mint and sunfower petals | 2,50 |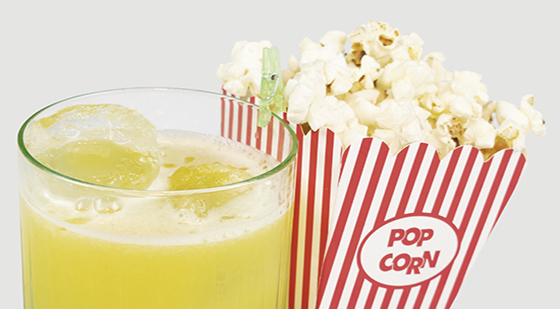 Doña Margarita
Tequila reposado, sirope de agave ecológico, zumo de lima y triple seco
11,50
 
Mexican wasabi
Tequila blanco, sirope agave ecológico, zumo de yuzu, clara de huevo, wasabi y jengibre fresco servido con cilantro fresco
11,50
 
Mojito deluxe
Ron extra viejo, sirope de caña de azúcar, zumo de lima, cava, hierbabuena y azúcar mascabado
10,50
 
NØSTRE bloody
Vermut NØSTRE, zumo de tomate, zumo de limón, sriracha, sal y pimienta
10,50
 
Negroni NØSTRE
Vermut NØSTRE, Remy Martin y bitter de cacao
10,00
 
CaipirOslo
Cachaça, sirope de vainilla y lima
9,50
 
Ølga Collins
Cerveza Ølga, Bombay sapphire, zumo de yuzu y sirope de caña de azúcar
8,50
 
Mojigato
Fruta de la pasión, sirope de vainilla, zumo de limón, zumo de piña, Fanta limón y hierbabuena
7,50
 
Pink lemonade
Fresas, sirope de vainilla, zumo de limón y soda
6,90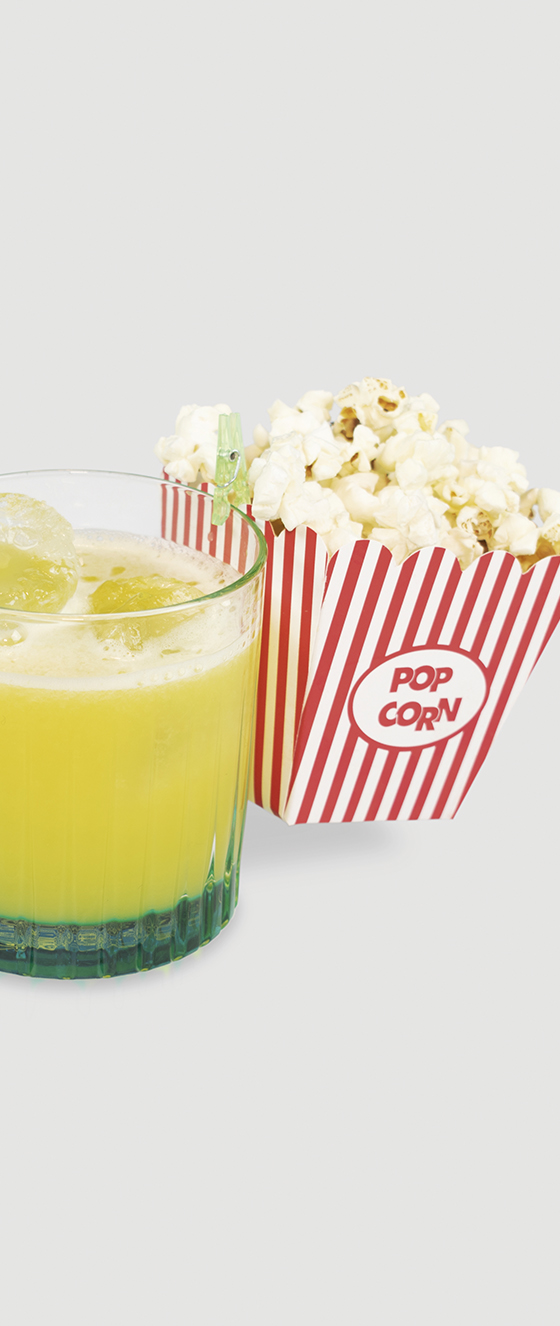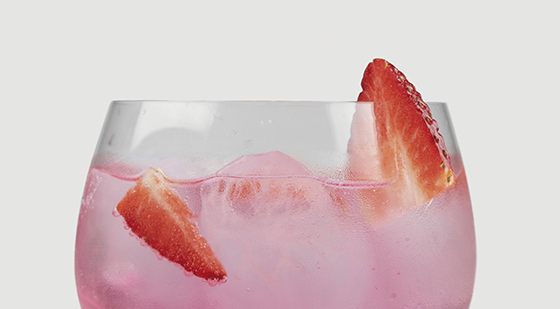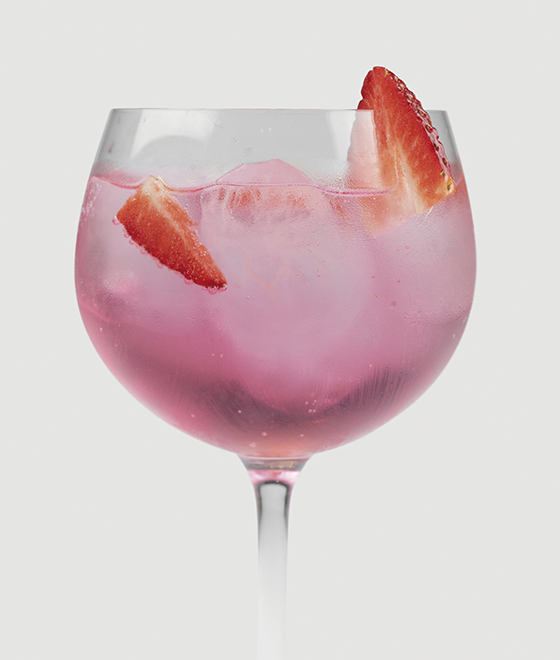 Brocksmans
Exquisita combinación de arándanos, moras y frambuesas. Dulce al paladar. Servido con frutos rojos y corteza de naranja.
11,50
 
The London Nº1
Destacan los cítricos, las especias y el enebro. Final ligeramente dulce. Servido con naranja y ramita de menta.
10,50
 
Roku japanese
Delicada y armoniosa. La auténtica ginebra artesanal japonesa. Servido con jengibre y rosas.
10,50
 
Seagram's
Ginebra clásica de aroma herbal, a cítricos y a bayas de enebro. Servido con corteza de lima.
8,50
 
Bombay Sapphire
Pionera entre las ginebras premium. Muy fresca y equilibrada con aromas cítricos. Servido con dos rodajas de lima.
8,50
 
Puerto de Indias
Aroma dulce y salvaje de la fresa y el enebro. Servido con fresas.
8,50
 
Citadelle
Complejidad de matices entre especias y cítricos. Final ligeramente floral. Servido con canela y piel de naranja.
10,50
   
Saffron
Sorprendente y única. El enebro da paso a aromas cítricos y de azafrán. Servido con corte de limón y piel de naranja.
10,50
 
Tanqueray Nº TEN
Explosión cítrica en cada sorbo. Servido con rodaja de lima y corteza de naranja.
10,50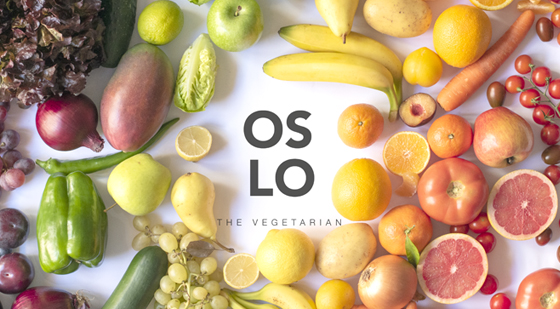 Vegan
Cuisine that does not contain any products derived from animals, such as eggs, milk or honey
Gluten free
Suitable meals for celiacs
Ask for the option to adapt the meal
Alcochol free
Organic agriculture
Produced in a way that respects the environment without the intervention of chemical elements, components or processes
Sustainable agriculture
It guarantees global food security and at the same time promotes healthy ecosystems and supports the sustainable management of land, water and natural resources
!
We have allergen information available. All our dishes may contain traces of allergens not indicated.